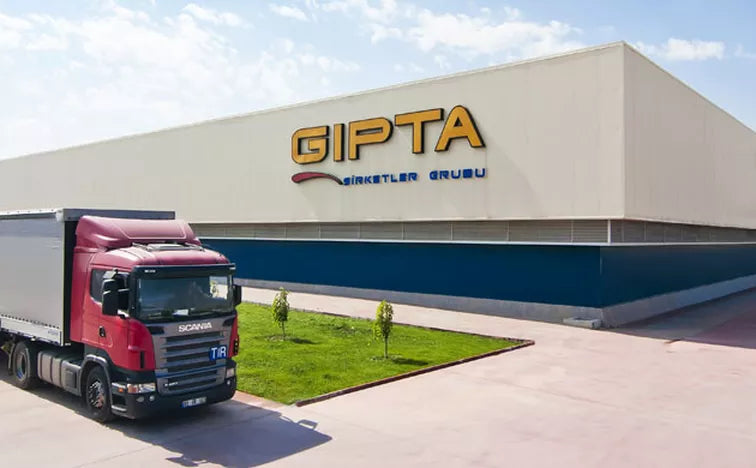 GIPTA GROUP COMPANIES
GIPTA was established in 1984.
GIPTA keeps production and sales activities in its Ankara factory that has 30.000 sqm closed area built on 100.000 sqm, Ordu factory (5.000 sqm) and Istanbul Showroom (1.750 sqm).
For more than a quarter century, we acquired a principle to reflect technological abilities to its machine park when producing the better, the newer. With its 500 qualified and experienced staff, GIPTA keeps on walking to give high quality and service to you.
GIPTA is the leading company in paper products sector and maintains its activities on 3 main branches:
- Packaging
- Stationery
- Promotion
Gıpta Packaging
Gıpta Packaging produces boxes and carton bags under categories jewelry, gift boxes, chocolate, party supplies, textile and tableware for the leading companies of Turkey. GIPTA supports corporate companies, with its wide range and quality of the products, in their branding process.
Gıpta Stationery and Promotion
GIPTA is the biggest manufacturer of notebooks, diaries and paper promotional products and delivers these goods to 10.000 retail shops via wholesalers. GIPTA produces paper promotional items for Turkey's top 2.000 companies and export market.
Milestones
1984 – GIPTA Calendar Diary Promotion was established in 1984
1990 – Previously, the company was making the in trade of the promotional products. After that, the company started to make the production a at the end of 90's GIPTA focused on paper products, according to the Board of Directors' decision
1995 – Istanbul Sales Office was established
2002 – Our Ankara factory started operation. This factory is built on 50.000 sqm, 30.000 sqm of it is closed area.
2005 – GIPTA enlarged its business field by entering office and stationery sectors.
2009 – GIPTA Packaging was established and started to be active on jewellery boxes as a GIPTA GROUP company.
2012 – The factory of GIPTA Packaging was established in Ordu on 5.000 sqm area.
2013 – Stone paper and low weight paper innovations.
2014 – We got the design award from Disney.
2018 – We are the 884th R&D center in Turkey among all sectors.